Indian cardamom (elaichi) Exporters, Buy Indian cardamom (elaichi) from India , Indian cardamom (elaichi) Exporters in India, Best Price of Indian cardamom (elaichi) available with Royal Nuts and Dry Fruits.
Royal Nuts and Dry fruits is a leading Exporter of Indian cardamom (elaichi), cardamom (elaichi) nuts are Supplied & Exported to United Arab Emirates (UAE), Oman, Kuwait, Qatar, USA, UK, Canada, Australia, Czech Republic, Switzerland and European Countries.
Royal Nuts, Dryfruits & Spices is a Prominent Cardamom , Dried Cardamom , Dried Cardamom Fruit, Indian Cardamom Dry Fruit, Dry Cardamom Fruit , Indian Cardamom Dry Fruit, Super Quality Dry Cardamom , Indian Round Dried Cardamom Manufacturer,Supplier,Exporter,Wholesaler,Distributor located in Mumbai,India.
Royal Nuts, Dryfruits & Spices are amongst the trusted Cardamom Manufacturer,Exporter,Supplier in India. These Cardamom are most requested from everywhere throughout the globe for their flavourful taste, fantastic, standard pressing, and freshness. Our customers can benefit these Cardamom in huge numbers of assortments according to the prerequisites of customers at moderate costs. This extent is sourced from the approved merchants of the business, who handle this reach as standard the business set quality standards. These items are broadly welcomed by our customers and is generally requested by our customers.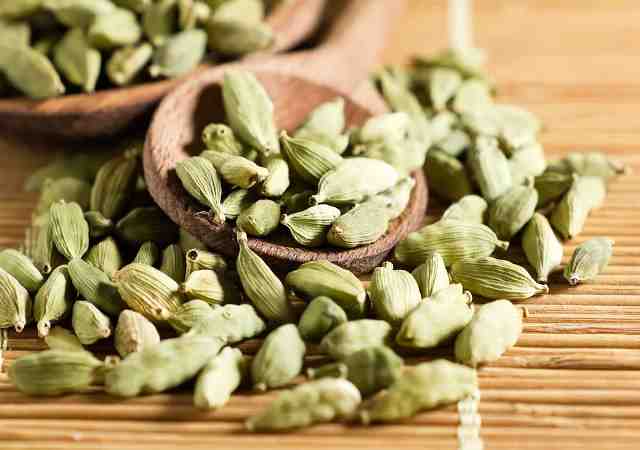 Cardamom is a spice that originated in India, Nepal, and Bhutan. Today, it is available in most tropical places in Asia, including India, China, Bhutan, Vietnam, Malaysia, Korea, and Japan. It is regarded as the queen of spices and is one of the most expensive spices, ranking third, the first and second being saffron and vanilla, respectively.It is believed that the cultivation of cardamom began in the tropical and humid climate in India. In botanical terms, it belongs to the family of Zingiberaceae and its scientific name is Elettaria cardamomum.
Benefits of Cardamom Elaichi :
Prevents Colorectal Cancer
Prevents Gastrointestinal Diseases.
Detoxifies the Body and Improves Blood Circulation.
Cardamom is also believed to possess anti-depressant properties.